Sadly we lost Cleo our collie cross husky in 2020 during the first lockdown but over the last year we have taken steps to expand staffing levels to mitigate the loss. She developed an inoperable tumour.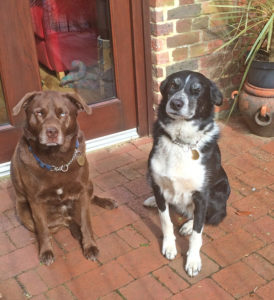 Toffee was finding all the canine office duties a bit onerous on her own and she missed other canine company.  However any canine additions had to meet with her complete approval.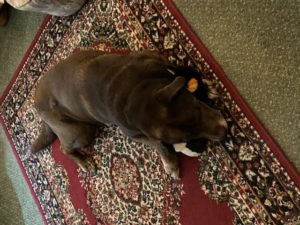 Happily she has now been joined by first one and then two more rescue dogs to assist and support her with canine duties in the Office.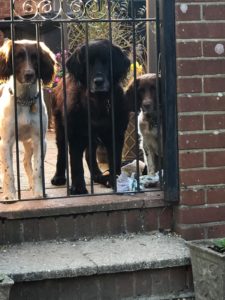 Bryn, who is a 13 year old  spaniel cross flat coat retriever, joined with his brother originally in December 2020 having been rescued by Kit Wilson Animal Trust after several years of neglect as their previous owner got dementia.
Sadly his brother Jet only survived a few weeks but Bryn who is deaf and originally was covered in bald patches and refused to eat anything but a few cocktail sausages, has improved enormously.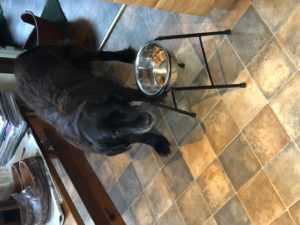 His coat is slowly growing back and he has been to the dog groomers recently for a moisturising spa bath and smart clip. Whilst still a little picky he does now eat proper dog food and is now a valued member of the Canine Team.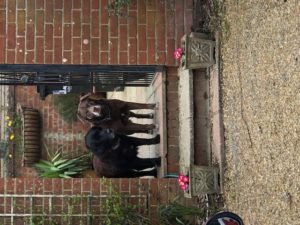 Two further younger recruits have recently joined the Team namely Buzz and Annie who are Springer Spaniels. They are a lively pair and unfortunately their previous owners, due to a change in personal circumstances, could not give them the attention they needed. They have settled down to their office duties remarkably quickly loving the increased freedom and increased human company they experience both at home and in the Office.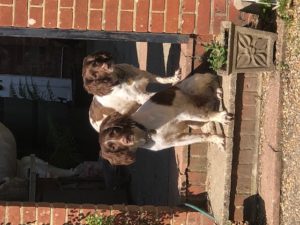 We have always had more than one dog as they provide company for each other so it is delightful to have Team Spaniel joining Toffee. They all get on well together and the young Spaniels have been particularly good for Bryn who had seemed very down after losing first his original owner and then his brother. He was very poorly when he first arrived but is now bright and seems to be enjoying life once again despite being deaf. Those who saw him originally can hardly believe he is the same dog.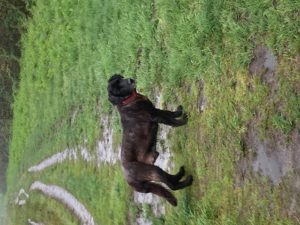 We are really pleased that we have been able to give a good home to these three rescue dogs who are already collecting some fans amongst our visitors.