Partners Chris and Julia Lawson attended the 75th Anniversary Concert of the Heathfield Choral Society held in the State Rooms in Station Road, Heathfield where Lawson Commercial were a Gold Sponsor.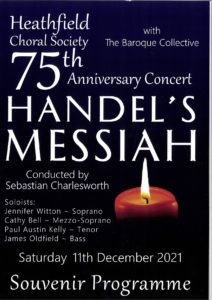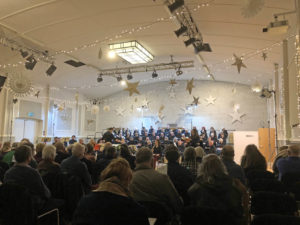 The Society was founded in April 1945, with a subscription of 2/6d, and the first work performed was Mendelssohn's "Hymn of Praise" . This 75th Anniversary Concert was Handel's "Messiah". Some 70 choir members took part plus 4 soloists and it was the first live concert the Society had been able to perform since lockdowns started in March 2020.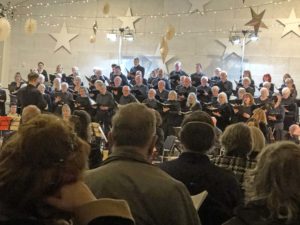 The performance was conducted by Sebastian Charlesworth and the soloists included Jennifer Witton (soprano), Cath Bell (mezzo soprano), Paul Austin Kelly (tenor) and James Oldfield (bass).
There was a very good turnout despite the weather and the need to observe Covid restrictions. The performance was, however, exceedingly impressive and well received by the audience.